Chin augmentation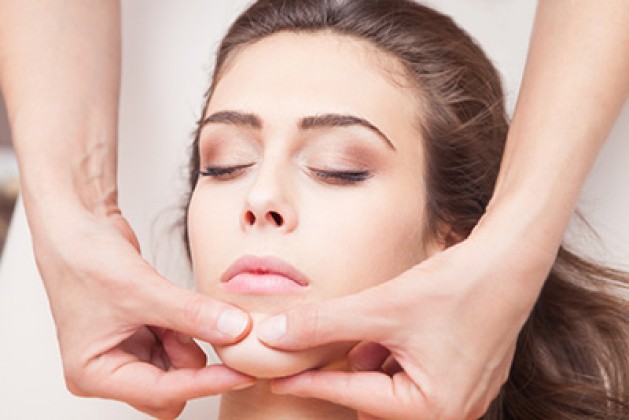 The chin makes the considerable contribution to the image building.
Weight gain and age changes, congenital and acquired defects can significantly worsen appearance and mood. Women most often decrease the chin while men prefer to increase the chin to emphasize their brutality. Removal of double chin enjoys popularity both among women and among men.
Surgical principle:
For the removal of double chin most often a usual liposuction is used. If there are age changes liposuction can be combined with lifting – it will allow to correct a face form. To increase chin, the doctor uses implants which are selected individually, depending on a structure of a facial skeleton. Also for this purpose, it is possible to do lipofilling or contour plasty. To decrease chin, the doctor does mentoplasty (reduction). It includes partial removal of a bone tissue, modeling of a chin shape and suturing. Genioplasty can be combined with other operations, for example, rhinoplasty, thus, in one move appearance of the patient can be unrecognizably changed.
Anesthesia:
Local anesthesia or general anesthesia, depending on the type of surgery and patient's wishes.
Operation duration:
From 30 minutes to an hour and a half
Hospitalization duration:
Most often as an outpatient
Complications after the operation:
Edema in a chin area, pain during swallowing and strong turn of the head, sutures (approximately from 3 millimeters to 3 centimeters; if genioplasty was done in parallel with mini lift then the patient will have small sutures in the area of ears). If sutures are in the mouth area, regular gargle is necessary.
Possible risks:
Infections, concentration of a lymph, rejection or displacement of an implant, hematoma.
Before the operation:
Before the operation you will need to visit at least two consultations. During the first consultation, you will be able to ask the surgeon any questions interesting you and receive the detailed estimate of a preliminary intervention. If you decide to be operated, then this estimate must be signed before the second consultation. The signed estimate is your knowing and intelligent consent for the surgery. (it's mandatory under French law). Nevertheless, for the patients who come to do the operation from other countries, we will organize formalities from a distance on the Internet or by mail. Also during the second consultation, such things as anesthesia, preoperative tests, and desired result will be discussed.
After the operation:
It is necessary to wash sutures every day and change a bandage within one week.
Price:
From 1000 euros