Abdominoplasty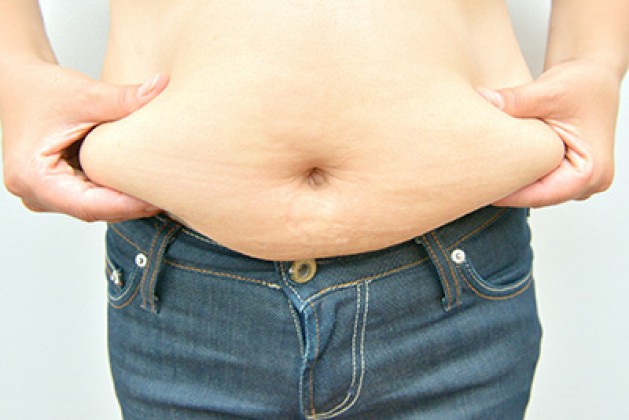 How is abdominoplasty done?
This operation is one of the most popular plastic surgeries. During abdominoplasty, the surgeon cuts excess skin which ugly hangs underneath stomach. First, the doctor makes a long transversal cut from one hip to another at the bikini line. Then the surgeon makes a cut around the belly button to free the abdominal wall from tissues.
Result:
Abdominoplasty helps to get rid of the hanging-down flabby stomach, allows to bring it up and get a tight beautiful stomach.
Anesthesia:
This operation is always done under general anesthesia
Operation duration:
About 2 hours
Hospitalization duration:
About three days
Complications after the operation:
A longitudinal or vertical suture, as well as a suture around the belly button, are treated with running absorbable suture. Three drainage "bottles" are put in the grain area and taken off before the release from the hospital. Edemas, hematomas, bruises, and pain will disappear within several weeks. Within several days the treated area is anesthetized by local anesthesia.
Possible risks:
Negative reaction to the anesthetic, local collections of blood, seroma, infection, embolism.
Before the operation:
Before the operation, you will need to visit at least two consultations. During the first consultation, you will be able to ask the surgeon any questions interesting you and receive the detailed estimate of a preliminary intervention. If you decide to be operated, then this estimate must be signed before the second consultation. The signed estimate is your knowing and intelligent consent for the surgery. (it's mandatory under French law). Nevertheless, for the patients who come to do the operation from other countries, we will organize formalities from a distance on the Internet or by mail. Also during the second consultation, such things as anesthesia, preoperative tests, and desired result will be discussed.
After the operation:
Doctor Durand will monitor your health until your release from the hospital. The first post-operational consultation is carried out one week after the operation. During this consultation, Doctor Durand together with the nurse will evaluate healing of sutures and general recovery. The second post-operational consultation is carried out one month after the operation. During the second consultation, the first results will be evaluated.
Price:
From 2500 euros