Peeling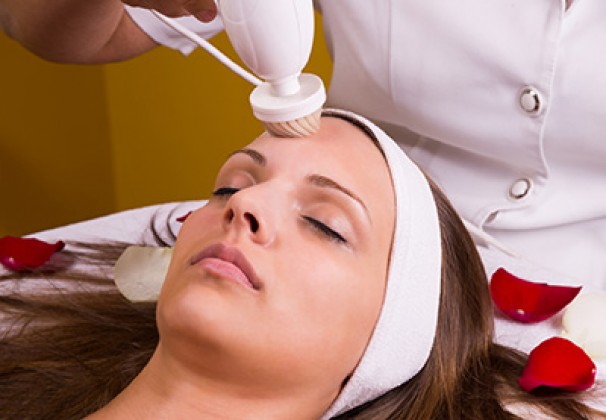 The expected result:
By means of peeling it is possible:
To reduce or even remove small wrinkles
To fight against liver spots
To narrow enlarged pores
To open pores and improve appearance of oily skin
To restore water exchange of dry skin
Procedures:
In the office of Doctor Durand, it is possible to do any peelings, from soft to concentrated. Such peelings can be done only by doctors. The complex consists of 4-6 procedures. Peelings of different intensity are done during each procedure. It's necessary for their better assimilation by the clients. The intensity of procedures: one procedure is done every 3-4 weeks.
Anesthesia:
It isn't required
Procedure duration:
15 minutes
The first consultation:
Doctor Durand will explain the principle of action of medical peeling and answer all your questions. On the result of the consultation, the price of the complex will be specified for you. Also, the doctor will write a prescription for special creams which prepare skin for peeling.
Tariff:
It is a cosmetic procedure, which is taxable by VAT 20%. You'll pay the price of material plus VAT. One procedure costs from 60 euros.