Rhinoplasty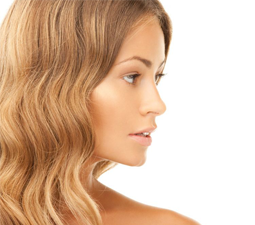 Surgical principle of action:
In order to change a form or size of a nose, the surgeon deletes cartilages which support nose alae. To correct a form of the dorsum of the nose the forward part of a nasal bone is deleted. Scars won't be visible as they will be in a nose.
Result:
Depending on the patient's wishes, rhinoplasty allows to correct a form of a nasal tip, reduce its size, correct its form or narrow nostrils. All this helps to give face refinement and elegance.
Anesthesia:
General anesthesia
Operation duration:
From 30 minutes to 2 hours
Hospitalization:
Out-patient up to 2 days
Complications:
After the operation, the patient can have stuffiness in a nose, bruises in the area of eyelids, conjunctivitis, desensitization which will be restored over time. As a rule, the operation is painless.
Possible risks:
In certain cases, on the place of cuts, there are scarring of a connecting tissue which formation is caused by an individual structure of skin of the patient. In rare cases (about 10%) mild retouch is required.
Before the operation:
During the consultation before the operation, you'll discuss a desirable form of a nose with Doctor Durand. Also, by means of your photos, you will be able to model future form of your nose on the computer. As soon as the doctor confirms the chosen form you will be able to register for the operation.
After the operation:
After the operation within one-two weeks, you will have to wear a plaster bandage on your nose. Surgical sutures will resolve on their own otherwise they will be removed within a week.
Price:
From 1500 euros