Mini lift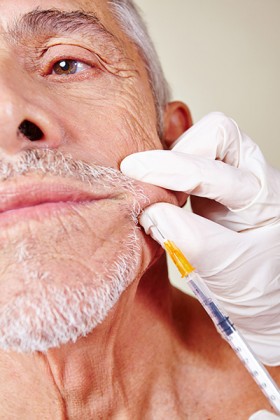 Principle of action:
Mini lift is one of facelift options. It means lifting of concrete zones (neck, temples, cheeks) that considerably reduces sutures. It is desirable when full facelift is not recommended.
The expected result:
The person looks younger and well rested.
Anesthesia:
In most cases, general anesthesia is used
Operation duration:
From 2 to 4 hours
Hospitalization duration:
From one to two days
Contraindications:
Radiation therapy, wounds, facial scars, smoking
Complications after the operation:
The face will be swollen and covered with bruises for one-two weeks. During three weeks facial expression will be minimally expressional.
Possible risks:
Paralysis, skin necrosis, infection, hematomas, ugly sutures.
Before the operation:
During the first consultation, Doctor Durand will explain you the principles and risks of this operation. If you decide to be operated, then during the second consultation you'll need to explain the doctor the expected result, also you will be able to ask all your questions concerning the operation. The doctor will show you photos of patients "Before" and "After" the operation. During the second consultation, your personal file will be opened and the date of the operation will be determined.
Postoperative period:
Every day it will be necessary to wash sutures and change a bandage before a full recovery.
Tariff:
From 2000 euros